With just over a year to go till I go out to Kenya to work with women and help them to develop businesses, my plans are starting to firm up.
I am in the process of taking the first steps in terms of donations. This will entail providing solar lamps to two schools in Utange - a total of eight for each school. I intend that some of these will be given to the staff, and some will be used as prizes for the most improved student in each class.
The lamps I have chosen are the Sun King Pro 2:
This not only provides quite a powerful light, but also allows phones to be charged and can run a radio as well. I hope this will enable some of the families to "sell" phone recharging to their neighbours, providing an income. In addition it will, of course, do away with the need to buy kerosene for lighting fuel, and make it possible for children (and adults) to study in the evenings.
My intention is that these prizes will be awarded annually, and possibly extended to other schools in Utange as well.
Stage two will take place during my visit - I am finalising plans to teach some of the women to sew items to sell. I hope to run courses, each class lasting for a week, for two to three hours each day. I will provide each woman with a unique pattern - for soft toys, bags, or phone cases. Some will be from recycled fabrics and others from African fabrics. Over the course I will teach them to make the items. For their first items, made during the course, I will provide all the materials. At the end of the course they will receive a certificate (apparently they love these!) and a gift of needle, thread and possibly scissors. I hope local hotels can be persuaded to stock some of these in their shops, to sell to tourists (when these return to the area).
Stage three will be grants to local women to develop existing businesses. This will be harder to facilitate, but I hope it will be possible. My hope with this is to enable expansion of local industry, so that their owners might need to pay other villagers to do their washing, or collect wood, or maybe even employ them in their business.
Stage four (possibly alongside stage three) is to provide other training - such as training in effective crop growing. A local organisation based at Haller Park can facilitate this.
There are yet more plans - cashew nut farming, with a cooperative processing plant; bee keeping; a market for tourists to buy hand made items direct from the women; getting some of the handmade items brought back to the UK to sell here; possibly even online ordering.... - but those are a long way in the future. For now it is the lights, the training and the business grants.
Exciting times!
Shared at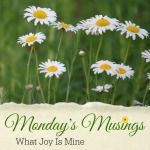 and